Welcome to Black 5 Design
Black 5 Design provides total solutions for your entire exhibition and display needs. We offer a variety of services including...
Designing and building Exhibition Stands both Custom Built and Modular.
Designing and building Showrooms and Retail Displays.
Pop-up and Modular Display Kits
A vast range of portable display kits and displays for indoor and outdoor displays and exhibitions.
We supply 2 ranges of Cheap Cord carpet from £1.76 per meter and 3 ranges of Cheap Velour carpet from £3.75 per meter, ideal for Weddings, Exhibitions, Parties, Theatres, Roadshows, Conferences and one off events.
A comprehensive range of slatwall inserts
Black 5 Design is proud to offer a complete and comprehensive service to its clients. Whether you need a carpet, some display accessories, pop up displays kits a full blown exhibition stand designed and built or any of the other services we supply, we are here and happy to help.
Attending exhibitions can be a daunting hectic undertaking, we are here t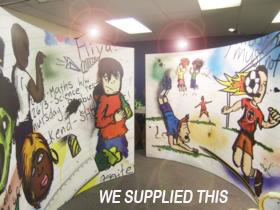 o help you through the whole process from the initial point of taking a brief to working up designs, presenting proposals and full and detailed and easy to understand costings. We operate the latest CAD software and provide CAD visuals to help people understand our outstanding designs and bring our ideas to life. We are then able to complete full and detailed construction working drawings prior to proceeding with the remainder of the project culminating in the build on site. We can produce projects large and small, from pop up roller banner kits to huge stands at exhibition centres in the UK, Europe and Worldwide.

At Black 5 Design and we offer a personal service throughout the project, a distinct benefit to the customer as there is one point of contact who will deal with the customer to ensure that their needs are met as closely and efficiently as possible. Our skilled staff have decades of experience in exhibitions and displays.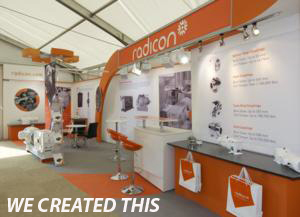 Please feel free to contact us via email telephone or in person to discuss your needs and develop the most effective solution. Our dedicated staff has decades of experience in exhibitions, a passion for display and we look forward to hearing from you...
Do It Yourself
Don't need our design and build services but need our equipment, no problem!!!!!! We supply a full range of display equipment including;
A vast range if display kits and equipment including Roller banner stands, pop up kits, pavement signage, flags banners, etc

2 ranges of economic - cheap single use cord carpet and carpet tape.

A range of Slatwall plastic inserts "L" section and "T" section ( "T" section needs to be made to order).